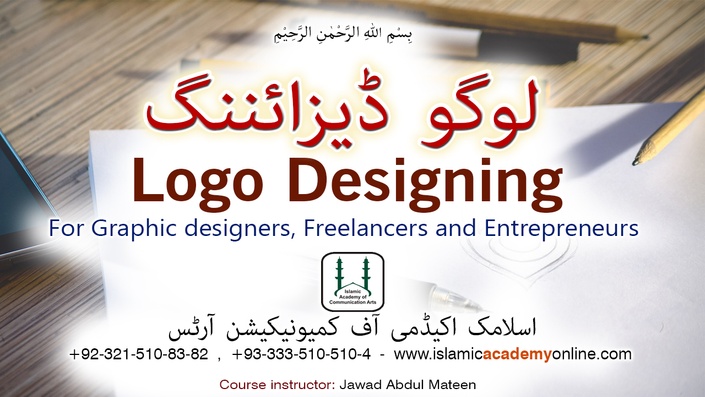 Logo Designing Course
For Graphic designers, Freelancers and Entrepreneurs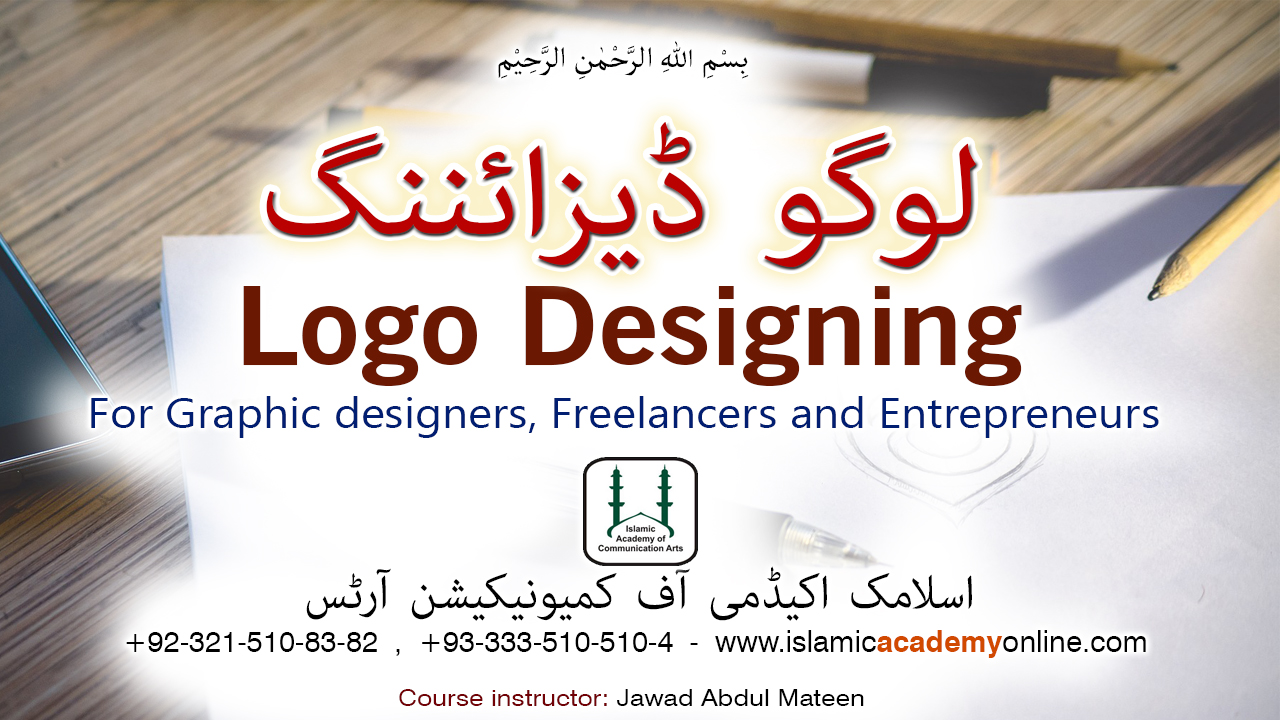 الحمد للہ


لوگو ڈیزائننگ کورس

"Logo Designing course"

Course fee is Rs 1500 only
(Discounts are available for students and unemployed brothers)

اسلامک اکیڈمی آف کمیونیکیشن آرٹس کے لوگو ڈیزائننگ کورس کی انرولمنٹس آج سے شروع ہو رہی ہیں ۔ اس کورس کی فیس پندرہ سو روپے ہے۔
(طلباء اور بےروزگار بھائیوں کے لئے ڈسکائونٹ دستیاب ہے)
لوگو ڈیزائن کسی بھی کاروبار کا ایک لازمی حصہ ہوتا ہے اسی لیے عالمی سطح پر لوگو ڈیزائنرز پوری دنیا میں کام کر رہے ہیں۔
آن لائن فری لانس کام کرنے والوں کے لئے لوگو ڈیزائننگ کے حوالے سے بہت سے پراجیکٹس آتے ہیں ، لیکن ہمارے ہاں عمومی طور پر لوگوں ڈیزائننگ کے حوالے سے بنیادی معلومات نہ ہونے کی وجہ سے وہ ایسے لوگوز ڈیزائن نہیں کر پاتے جو کہ انٹرنیشنل سٹینڈرڈ کے ہوں کیونکہ اُن کو لوگو ڈیزائن کے بارے میں بنیادی معلومات نہیں ہوتی۔
یہ کورس اُن حضرات کو مدنظر رکھ کر بنایا گیا ہے جو کہ گرافک ڈیزائننگ کی کسی بھی ایپلیکیشن مثلاََ کورل ڈرا ، فوٹو شاپ یا السٹریٹر کا استعمال جانتے ہیں اور لوگو ڈیزائننگ کے حوالے سے آن لائن کام کرنا چاہتے ہیں۔
مزید تفصیلات کے لیے ان نمبر پر رابطہ کریں
03215108382
03335105104
Course Outline:
Course Intro

What is a Logo?

Why you need a Logo?

Shapes of Logos

Types of Logos

Symbol or Icon based Logos

Word mark Logos

Letter mark Logos

Combination mark Logos

Emblem Logos

Revision

5 essential elements of a Logo

Simplicity

Relevance

Versatility

Uniqueness

Memorable

Revision

4 things before designing

Brand

Logostyle

Font

Color

Color Psychology

Passive colors

Green

Blue

Purple

Actice colors

Red

Orange

Yellow

How to start working on Logo design project

Article by 99design

12 points

What not to do

Integrate your logo design

Sketch logo design

Sketch examples

Choosing font

Viewing fonts

Getting English fonts

Getting Urdu fonts

Getting design elements

Importance of color selection

Organizing files & assets

Getting Logo design ideas

Create logos online-1

Create logos online-2

Final files

End of course
Your Instructor
Jawad Abdul Mateen is a entrepreneur / educationist he have 9 years of experience in IT related course development and online teaching. He developed 28 distant courses since 2008 all have got great feedback from students and professionals. He is passionate about educational reforms and using creative and innovative techniques for mass education and skill development.
Frequently Asked Questions
When does the course start and finish?
The course starts now and never ends! It is a completely self-paced online course - you decide when you start and when you finish.
How long do I have access to the course?
How does lifetime access sound? After enrolling, you have unlimited access to this course for as long as you like - across any and all devices you own.
What if I am unhappy with the course?
We would never want you to be unhappy! If you are unsatisfied with your purchase, contact us in the first 30 days and we will give you a full refund.